What Is Virtual Personal Training?
Posted on: 
February 3, 2021
•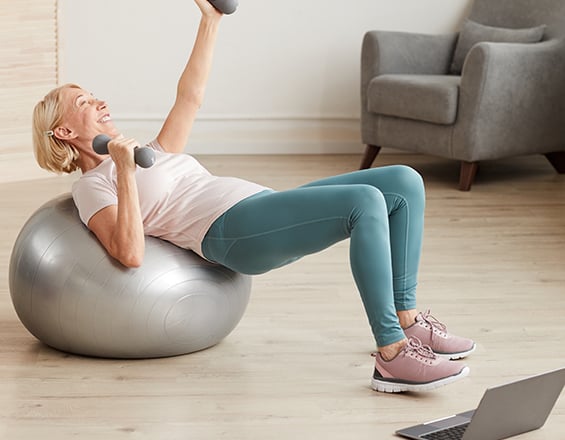 The pandemic has increased interest in working out from home, but how can you ensure you're getting the same quality workout if you're not working with a trainer in person at the gym? The answer is virtual personal training. Virtual personal training lets you reap the benefits of having a fitness trainer without leaving your home. Even without the pandemic to consider, there are many benefits of using virtual personal training to stay fit. Here is what you need to know. 
Virtual Personal Training 101
Virtual personal training provides you access to a skilled trainer who can help you achieve your fitness goals. It simply happens via an online platform rather than in person. Your virtual fitness trainer can work with you on a customized fitness plan designed to help you reach your personal goals while ensuring you're moving effectively and safely. Some online personal training packages include one-on-one meetings with a trainer, some offer personal training in small groups, and others offer pre-recorded workout classes on demand. 
Good Candidates for Virtual Personal Training
Anyone who is interested in getting in better physical shape is a candidate for virtual personal training. With this training experience, you can select the kinds of workouts that are best for you based on your goals. So, whether you are experienced in exercising or just getting started on a new fitness routine, you can find an online personal training package that aligns with your needs. 
Benefits of Online Personal Trainers
One of the biggest benefits of having virtual personal training is that it works on your schedule. Instead of trying to adjust your busy schedule to make room for a workout, you can pick a time that doesn't complicate your day. You also get the advantage of customizing your workouts and having the accountability support of a trainer to keep you motivated. 
Contact Body Essentials and learn more about the best virtual personal training options for your needs. Request a free consultation now.