What Is the Difference Between Nutritionists, Dietitians, and Personal Trainers?
Posted on:
December 14, 2021
•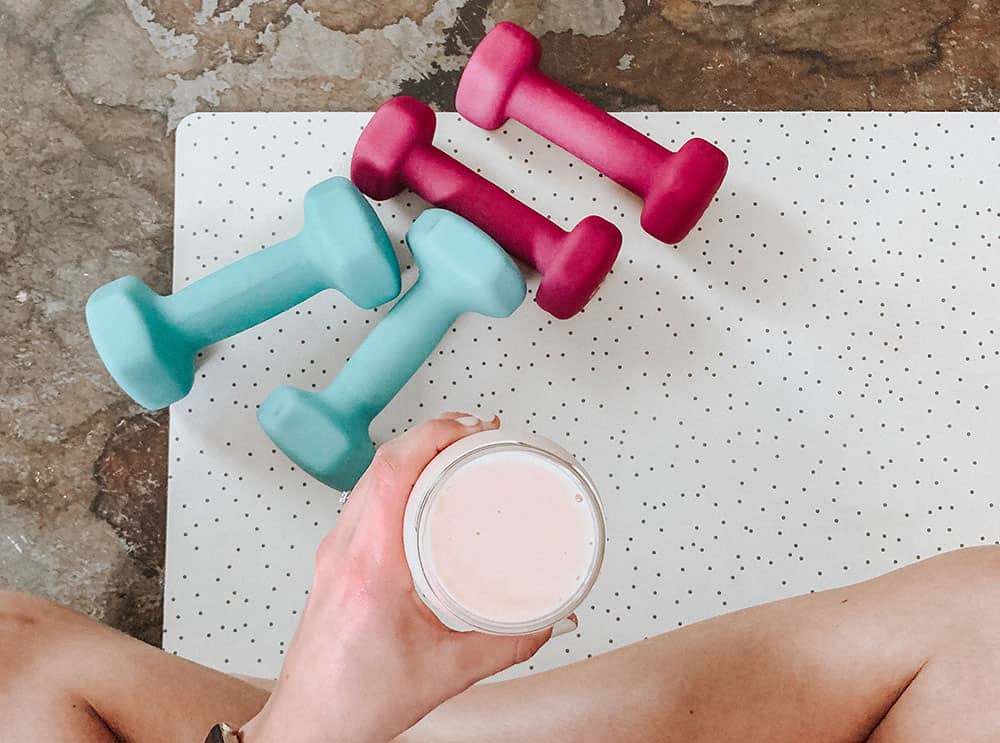 If you have a goal to lose weight, get fit, or simply achieve a healthier lifestyle, you may be seeking a little help to achieve your goals. However, you may find yourself unsure where to begin.
Nutrition is the foundation for good health, but there are several types of professionals with education in nutrition that can help you identify the right eating plan for your needs. Specifically, you may be weighing your options between consulting a nutritionist, a dietitian, and a personal trainer. Continue reading for a closer look at how these titles vary, so you can make the right decision for your needs.
What is a nutritionist?
Qualifications for nutritionists or nutrition coaches are loosely defined in the United States. Generally, nutritionists have some type of certification or degree in nutrition sciences, but the credentials are not as strict as those for dietitians. There are many different accrediting bodies that can award nutritionist certifications, so it is important to do a little research to find someone you can count on for effective nutritional planning. You might look for a nutritionist associated with a local gym or health clinic.
Nutritionists may not only recommend dietary plans aimed at general health goals, such as weight loss or anti-inflammatory diets, but they may also offer guidance on changing eating habits and behaviors. If you struggle with stress eating, food cravings, and emotional responses to food, a nutritionist may be a helpful resource for overcoming these challenges.
What is a dietitian?
A dietitian, or registered dietitian nutritionist (RDN), must meet specific criteria to carry this job title—they must have a minimum of a bachelor's degree, complete an accredited supervised practice program at a healthcare facility, community agency, or food service corporation, and complete a national certification exam. RDNs are overseen by the Accreditation Council for Education in Nutrition and Dietetics of the Academy of Nutrition and Dietetics.
Often, dietitians work in medical settings, as they focus most on addressing specific eating disorders and other medical conditions through personalized diet plans. For example, a dietitian may prescribe medical nutrition therapy to help an individual with diabetes manage their blood glucose levels and lose weight. Dietitians may also work in private practice, community and public health settings, and as consultants in food-related industries.
What is a personal trainer?
While you might associate personal trainers only with exercise and fitness, a big part of personal training is consulting clients on how to eat right to support their fitness goals. However, the nutritional training that personal trainers carry can vary. Personal trainers do need to pass a certified personal trainer course through an accrediting body like the National Exercise Trainers Association, but they do not necessarily need to have a background in nutrition. Still, you may rely on your personal trainer for dietary tips to help you lose weight, gain muscle mass, or achieve other goals in the gym.
Which is the right professional for your needs and goals?
You may find that you benefit from a multi-faceted approach to your wellness with help from a dietitian or nutritionist as well as a personal trainer. Alternatively, you may find a personal trainer who has a more extensive nutritional background and can create a comprehensive wellness plan to suit your needs. In addition, it may be easiest to connect with a personal trainer for a consultation, as individuals are often referred to registered dietitians by their primary care physicians. Many personal trainers offer free consultations to prospective clients to ensure a good fit for their services.
With any of these professionals, you will likely focus on building lifelong habits to promote wellness and a positive relationship with food and fitness. It is not uncommon to develop unhealthy habits due to stress, aging, and other external factors, and working with a professional focused on exercise and nutrition can provide helpful perspective and support for your journey toward more positive behaviors.
What can you expect from the personal trainers at Body Essentials?
Body Essentials offers several personal training programs that can be tailored to your individual fitness goals. BE Flourishing, our most immersive program, includes nutritional, fitness, and lifestyle coaching led by Christine Garofano along with our team of Fitness Coaches and Instructors. Christine is a graduate of Castleton University as well as a National Exercise Trainers Association Certified Personal Trainer and Precision Nutrition Level 1 Coach. Our entire team is constantly involved in continued learning to provide the most effective mind-body strategies for wellness and positivity. 
If you are ready to begin your fitness journey with Body Essentials, request a consultation on our website or call 802-345-9644. We'll begin with a fitness assessment to guide you to the right program for your schedule and fitness level. Our virtual personal training programs and group fitness classes can help you achieve your goals, whether you are just beginning your fitness journey or trying to take your fitness to the next level.