Transform your body .... daily habits that make a big difference ......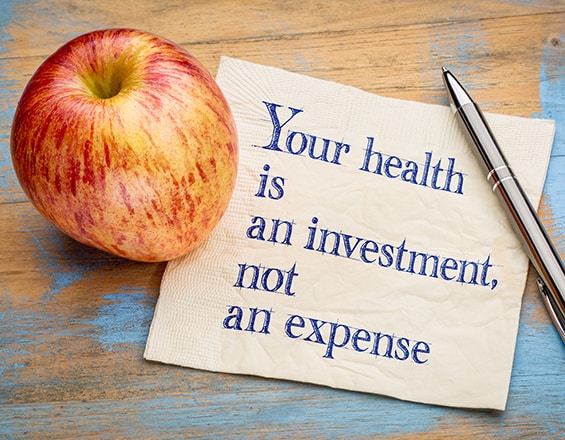 Over coffee with a friend who I had not seen in five years, we laughed at how, when we were younger, we thought there was no way our elders could possibly be wiser than us. However, now, we both agreed if there was any wisdom we could impart upon today's youth and wish that they would 100% take it to heart, it would be to trust the wisdom of your parents, grandparents, teachers and mentors. It is one way we can save time and not recreate the wheel, to trust wise counsel from those more seasoned because THEY ARE RIGHT!!!
If you ever read anything about health, wellness, and fitness you may draw three conclusions:
~Coffee, wine, and eggs are good for us one week & bad for us another
~Exercise, exclusively, is the only thing we need to be healthy & fit
~Meditation, affirmations, visualization, journal writing, sleep, being in nature, and managing stress cannot possibly benefit our health as much as is documented
Based on learning over the past 20+ years, continuously reading casually and five years of consistent practice I can tell you that my health and fitness levels are significantly better because I dedicate daily & weekly time to meditation, affirmations, writing, fresh air in nature, and utilizing various methods to manage whatever stress comes my way at anytime in addition to my decades of exercise and nutrition practice.
There is no doubt that exercise and movement have to be part of our daily routine. Even when we have a pain point, movement is still encouraged at a level that is manageable! Food is a form of medicine but can be complicated and taken to negative extremes.
Stress, cumulative stress, that goes unacknowledged or misunderstood can be detrimental to our overall health and hold significant consequences unless we implement new, frequent and cumulative action steps to decrease the amount of stress we carry around.
In addition to the above mentioned, these additional things are great habits to build a fit and healthy life:
~Breathing Practice: Awareness of our breath and practicing slow, steady breathing keeps us in our parasympathetic nervous system, which is one of rest and relax. This can be done regularly thru the day for a minute at a time.
~Yoga: Not only is yoga a great way to build a fitter and more mobile body, it is a top notch way to slow down and sink breath to movement, quieting the mind and providing you active "you" time. It checks a lot of boxes!
~Mindset: You are what you think. You become who you spend your time with. Pick good ones! Truly, we become automatically programmed to think negatively if that is the type of messaging we receive and believe regularly. It is critical we positively program ourselves with our thoughts, actions and relationships. That positivity multiplies just the way perceived busyness and negativity multiplies. Which one sounds more pleasant?
Ultimately, my health is great because I practice consistency and moderation & continued learning. Consistency with all the proven practices that keep my mind and body fresh, strong and energetic no matter the day or topic. Moderation in things, particularly food and drink that are tasty but do not necessarily fuel my health. Learning what is best for my health at each season of myself and what the most evidence based practices are to be proactive in managing my own health and educating clients on the leading and proven practices.