Spring Women's Wellness Retreat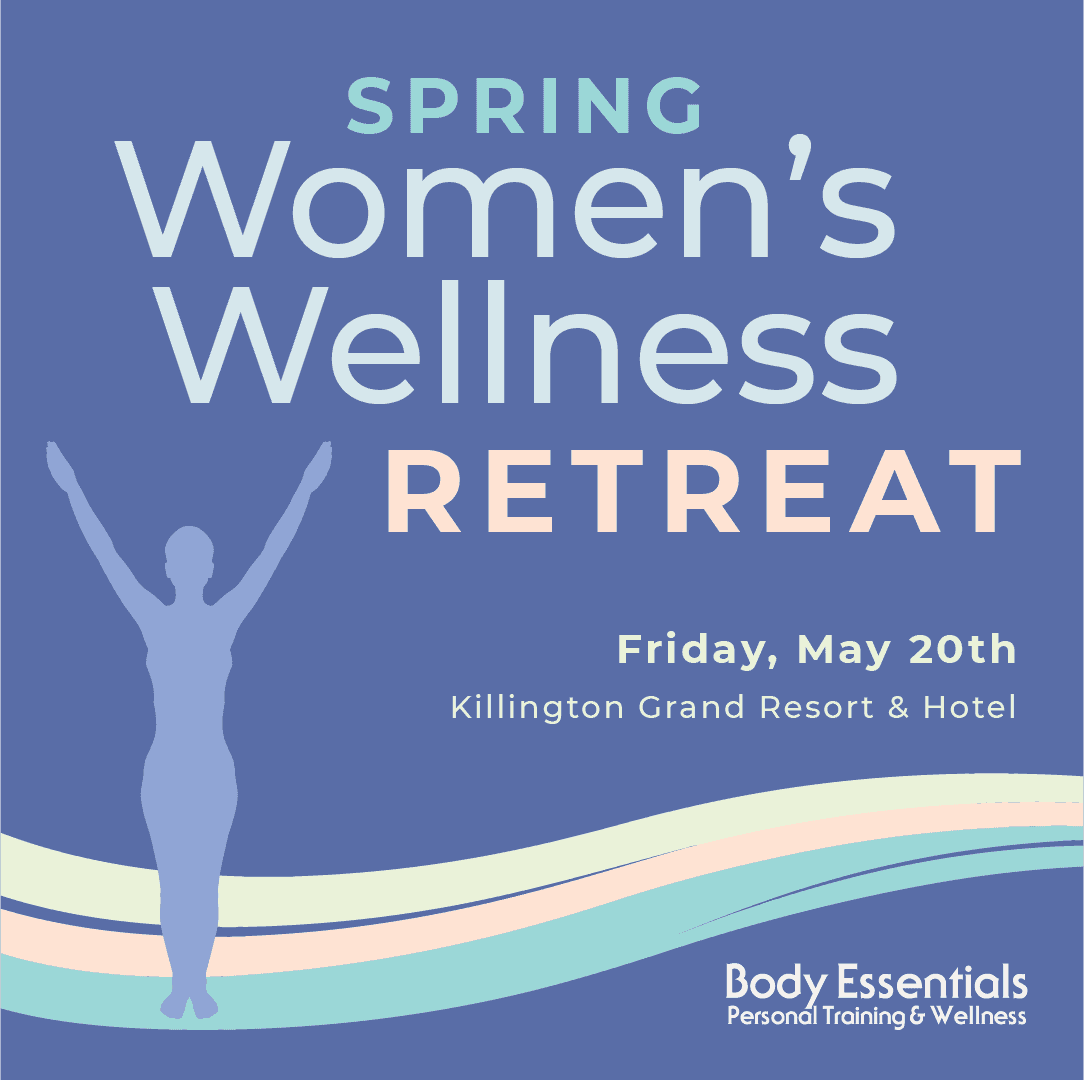 On Friday May 20th we will be hosting our first full fledged seasonal women's wellness retreat after hosting various smaller retreats virtually and in person since 2020. We will be gathering at the Killington Grand Hotel & Resort from 8am -4:30pm for a day full of learning, applying strategies, listening to experts and hearing stories of health and fitness from all seasons of life all with an outcome of helping you flourish in your own health and wellness by the end of the day. This will truly be a deep dive beyond our usual fitness workouts & nutrition study but will also include discussion and consideration of both these topics.
Here is the schedule at a glance.......
8am: Settle In & Continental Breakfast
8:30: Welcoming & Morning SAVERS
9am: The Female Body - Resilience & Strength. Focus Anatomy
10:30: Chair Yoga Session
11:15: The Female Body Continued - Resilience & Strength. Focus Hormones
12:15pm: Buffet Lunch
1:15: Women's Wellness - Seasons of Life Focus Complementary Health & Self-Care
2:15: Writing Your Health & Wellness Prescription: Exercise/Nutrition/Mind-Body-Spirit
3:30: Every Woman Has a Story Health & Wellness Panel
4:15: Final Remarks & Celebration
I look forward to sharing this day with you & all the benefits & goodness you will receive from making this time for yourself & exploring your wellness from the inside out and outside in.
To book a room and make it a true retreat for yourself
If you have any questions please contact me at christie@bodyessentialspt.com / 802-345-9644
See you soon!
Christie Garofano