One year later...reflections on business, life, fitness & wellbeing
Posted on: 
March 19, 2021
•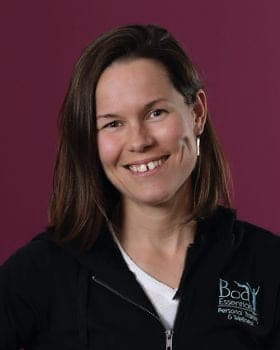 This week last year at Body Essentials (BE), we wondered what would become of working out in person! We spaced people out on bikes in Spinning class, altered our training sessions and other classes for more space and less equipment and fully disinfected each piece of equipment before putting away after every single workout each day. We even prepared for possible zoom or face-time workouts. Who knew we would be HERE now 1 year later!
The studio was ordered to close down on Saturday March 20, 2020 within an hour of having closed for the weekend after the morning classes! I was on my way to the studio to workout and clean when I heard the news from Vermont Gov. Phil Scott, while listening to public radio I quickly alerted all of our members and invited them to come and borrow equipment so we could workout together online while we waited out the pandemic. Little did any of us know at that time, we would never move that equipment back in because the pandemic kept dragging on but also because we enjoyed the convenience and ease of working out online! Less than 24 hours after closing our doors we all gathered for our first online workout, Mindful Movement. We needed that  quiet stretch that day and to figure out the Zoom setup. NONE OF US knew what we were doing, we just gave it our best shot and have never looked back.
On Business.......
Over the last year we have mirrored what we did in person online thru zoom, maintaining the same group fitness schedule and training schedule, we simply increased the size of our semi-private groups from 2-3 to now 4-5. Jumping so quickly into Zoom was not only a matter of survival but a means of community and service and connection during a period of time that was 100% uncharted territory for all of us. It would have been easy to be all doom and gloom about how bad virtual training was and that is what the outcome would have been but my mindset is that anything is possible and awesome if you engineer it that way and that was what we did. 5:30am online workouts all of sudden offered us more sleep because we did not have to commute. All that equipment we bought in years past, thinking we could workout at home on our own, all of a sudden came in handy and driving to the gym after work and not getting home until 7pm to still have to make dinner no longer happened. We engineered a schedule and system that increased the wellbeing for all of our clients.
By June when there was still a lot of unknown about COVID, but the slow down of life felt good as a human being I took another leap of faith and decided our studio would go permanently online maintaining our zoom virtual space indefinitely. Turns out it has been a great decision. Although I was still paying expenses on a physical location and then started remodeling an in home studio, I was by no means saving money but was very fortunate for the space at home to create a professional appearance. Our members did the same thing, leaning in to creating a permanent studio space or nook in their home and it has been so much fun to see how at home workout spaces have evolved!
There are so many highlights of creating a virtual studio from a business owner perspective. Being my own landlord is probably my favorite. It has allowed less headaches and 110% more creativity in programming and enhancing our mission beyond simply fitness. This time has allowed for reaching our greatest potential in nutrition and lifestyle programming especially as we have started 2021!
On Life.........
As March of 2020 turned to April and it became clear I needed to get comfortable at home finding a balance of running a business in the space that was also my place of respite. What I knew for sure and said out loud to my beloved husband, Tom was that this pandemic was (thankfully and optimistically) going to be a once in a lifetime OPPORTUNITY to shed what was not working in any aspect of life and make time for the things that I was seeking in all aspects of life. For me this meant slowing the hell down and figuring out how to create a healthier flow to work and life including getting more sleep, adding in more leisure time activities, working less on the weekends to just scratch the surface. Whether it is noticeable to any one else I have been able to accomplish more than I thought possible. I will not bore you with the details. What I know for sure is that we become conditioned to working far too much, sleeping far too little and letting trivial details clutter our head space when in reality and when willing we can cut all of it back to a healthier (literally healthier, like prevent risk factors for disease level) levels and accomplish more, doing less. Life is short, we must play hard and not wait until retirement to do all the things "we don't have time for" while we are working professionals.
On Fitness & WellBeing......
I consider myself a warrior of health because I wholeheartedly believe that only I am in responsible for my level of fitness and wellbeing, physically and mentally. In 2019 I made the switch to a Naturopathic Dr as opposed to a general physician. What a difference a Dr makes, focusing on health and not working from a place of illness. It even inspires me to want to do better. As such, this year I have increased my meditation time to 30 minutes per day because it truly helps me slow down my pace physically and mentally and be more fully present in everything I do in a given day. I have also spent the first part of the year cleaning up my nutrition which I can guarantee was not that "filthy" to begin with but was not as great in 2020. So that means now I practice 95% of my weekly nutrition being gluten, dairy, alcohol and added sugar free. The 5% means that I may have a beer per week or a toasted english muffin, or something else that would seem healthy to the average person.
Nutrition & exercise will always be the greatest form of medicine to me. I have never had so much clarity and energy and so little inflammation in my body as I have in the last month especially since upping my nutrition game and walking away from work when feeling frenetic, getting out in nature when feeling suffocated by working and living under one roof, and getting 8+ hours of sound sleep. There is no prescription medication that can make you feel as good as getting your lifestyle in order.
Perhaps some of this sounds preachy but I take the work that we do at BE very seriously and practice what I preach 100% but am on the journey just as much as our members are. Doom and gloom gets me no where and it is astounding to me that it took a global pandemic to create enough space to fully embrace the business and life of my dreams.
If you are skeptical about virtual fitness, I invite you to schedule a time to meet with me to find out how we are breaking all the rules about what it means to workout virtually. I say with confidence that we provide more extensive support, accountability, structure, programming and inspiration virtually than any in person gym in our local area does and beyond our local area. This post only scratches the story of the progress we as a collective community have made! Schedule a consultation on our website at https://bodyessentialspt.com/
Cheers to a brilliant 2021 & surviving OR thriving thru a global pandemic!
xoxo
Christie