Lisa's Journey...Update...In her own words....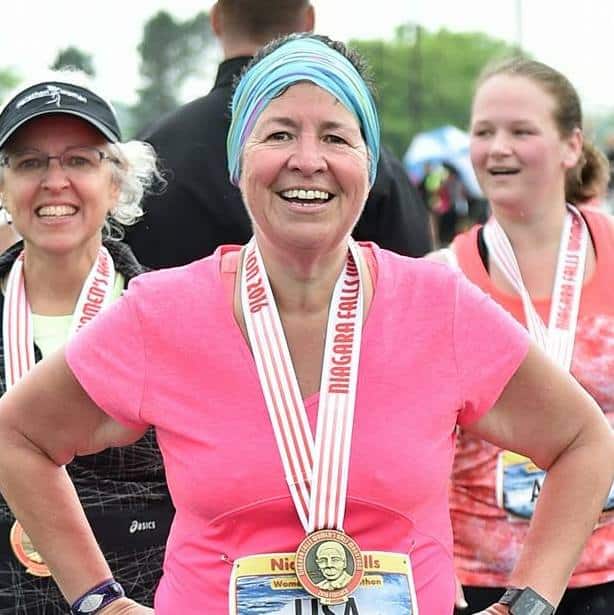 So today I did a 5k race in the women's half marathon in Niagara Falls. I have come to this race 3 times in 4 years. The first was my first ever half marathon. I was at my lowest weight and had been training prior to the the race. I walked a majority of the race but finished strong. It took me a little more than 3 hours, but I felt great about it. The second time by the time I hit the 5k turn around which would be 2.5 km in my shoe broke, but I continued on. The race took me almost 4 hours, but I crossed the finish line with a blister that covered the entire ball of my foot. I hadn't done much training, but I was strong so powering though was doable. This time I had to reduce my race to a 5k because I have gained weight and was not feeling as strong as I had in the past. I had a goal of under 1 hour which I was able to accomplish. The time walking alone was good. I was able to be in my own head and realize that I was doing a 5k because I hadn't paid attention to my fitness. People running by me patting me on the back saying you got this made me sad and angry at myself. It also has given me more motivation to get back to where I was when I did my first half. I had moments in the race where I found myself crying because I was so disappointed in myself.
I am now three weeks of increasing my exercise and trying to improve my nutrition. I feel better and my clothes are definitely fitting better. I am still struggling and have good and bad days with my nutrition. Today I realized the importance of logging. I have been able to tell myself that I have been doing a good job with my nutrition but when an objective person looked at my logs it was obvious that I have not been honest with myself. That "in your face" accountability is a motivation. So, this week I intend to log both with paper and pencil as well as journal how I am feeling and what I am thinking every day.