BE Online....
Posted on: 
December 9, 2020
•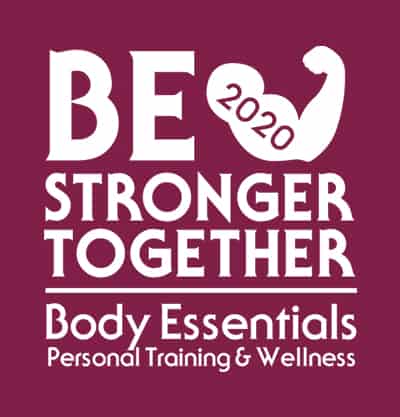 On March 22, 2020, Body Essentials started training clients and holding all group fitness classes live online using the Zoom platform. We are still going strong after energetically springing into action and evolving each month to provide the best programming experience possible for our clients so they stay safe, accountable, motivated, connected and perhaps most importantly, get results! "Live Online," means just that. Our clients show up at their desired class or session time. Their coach meets them in our Zoom studio and leads them thru the workout in the exact same way we did at our in person location. It is keeping everyone safe and healthy while also saving everyone commuting time and I dare say, increasing even more consistent and long term participation. Due to the success and satisfaction of our model and the ongoing nature of the COVID-19 Pandemic, Body Essentials will stay virtual indefinitely.
We invite you to see if training with us is a fit for your lifestyle. There are no geographic limitations. We have three distinct flexible and affordable training plans and you do not need big, expensive, or fancy equipment, just some essentials to get started. We offer workouts throughout the day, 7 days per week as early as 5:30am and as late as 6pm.
Text me today to get started! 802-345-9644. I look forward to hearing from you!
See our Group Fitness Schedule here: https://www.bodyessentialspt.com/get-started/
Christie Garofano
Founder & Chief Empowerment Officer