Improve Your Health & Fitness With The Guidance, Motivation & Support Of Body Essentials' Personal Training In Rutland!
At Body Essentials Personal Training & Wellness, we take personal training seriously. If you are looking to kick your workout routine up a notch, then you have found the right place. Personal Training in Rutland offers personalized, one-on-one training to all clients. Whether you are looking to gain more strength or looking to drop a few pounds, all clients are welcome and we will cater our services to meet your goals.
Each session lasts 60 minutes, where you will be challenged and pushed by our highly experienced and knowledgeable trainers. Results don't come easy, but we guarantee you will have fun in our friendly and safe environment.

Your Goals are Our Goals at Body Essentials Personal Training and Wellness in Rutland
Through accountability & motivation, our clients get results when lead through workouts but also educated on food selection, portioning & coached on lifestyle strategies that will help maximize results & exceed client expectations.
And your body will thank you for all the added benefits of Personal Training in Rutland.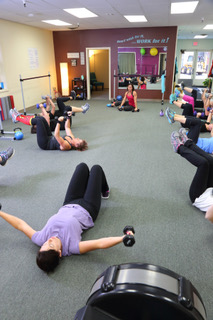 Weight Loss
Increased Strength and Muscle Definition
Decreased Pain
Increased Balance and Flexibility
Decreased Stress Levels
Improved Focus and Concentration
Get Started Today!
Turn your life around today, and start living healthier! Signing up is easy; just fill out the form on the right side of this screen to request more information. We will be in contact soon and can't wait to see you in the studio!
Request Information
Personal Training
Semi Private Training
Group Fitness